Company
Metalfenas, a company founded in 1959, works in the industry of construction since 1985, executing projects, designing and installing metal structures and constructions systems.
Our technical team, supported by technological research institutes, like the engineering department of PUC-Rio, is always following the evolution of the technology in the area, upgrading the way constructions, projects and materials are executed.
This allows a high level of quality and a strict engagement with projects, details and dates.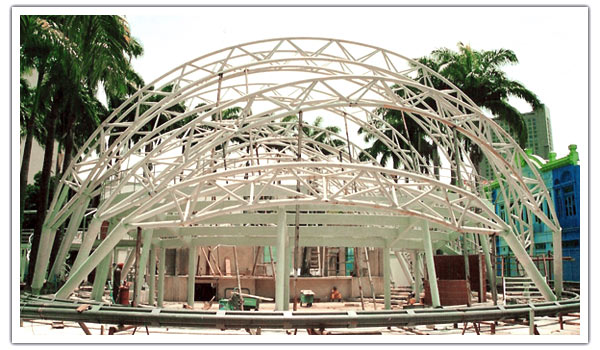 Circo Voador Rio de Janeiro
Products
Works
Quality
Metalfenas has been transforming the most difficults projects into quality buildings for over 23 years.
With commitment toward to dates and details, Metalfenas has hundreds of satisfied clients and thousand square meters already done in different places in Brazil.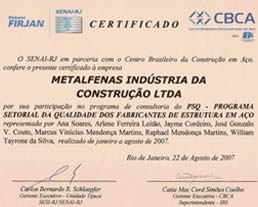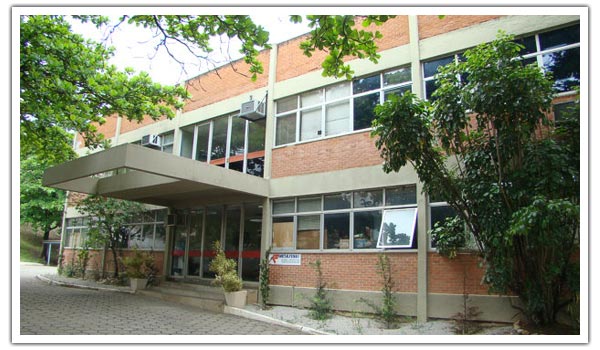 Head office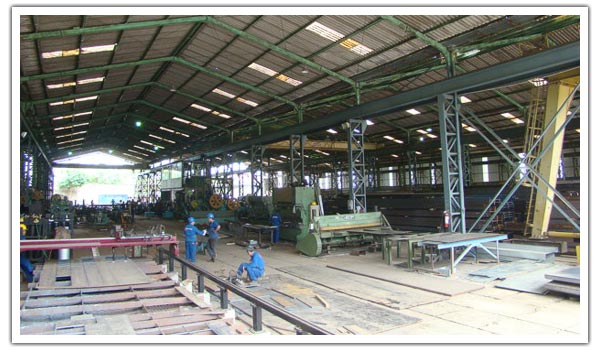 Industrial and productive shed
Clients
REDE GLOBO DE TELEVISÃO
GLOBOPAR – PROJETO JACAREPAGUÁ – PROJAC
TERMINAL DE CARGAS DO RIO DE JANEIRO
ABASTECEDORA BRASILEIRA DE CEREAIS LTDA
GILLETTE DO BRASIL
SUPERMERCADO MUNDIAL LTDA
RIO DE JANEIRO REFRESCO / COCA-COLA
SUPERMERCADO CARREFOUR COM.IND.LTDA
CONSTRUTORA NORBERTO ODEBRECHT – CBTU
BREMEN COMÉRCIO DE VEÍCULOS LTDA
JAGGER COMÉRCIO DE VEÍCULOS
MARKO CONSTRUÇÕES INDÚSTRIA E COMÉRCIO
MAKRO ATACADISTA SUPERMERCADOS
EFER CONSTRUTORES E ASSOCIADOS LTDA
MULTITERMINAIS ALFANDEGÁRIO
CONSTRUTORA METROPOLITANA
HAYASA COMÉRCIO E SERVIÇOS DE AUTOMOTORES LTDA
VIAÇÃO PENDOTIBA
CBD – COMPANHIA BRASILEIRA DE DISTRIBUIÇÃO – GRUPO PÃO DE AÇUCAR
MIRAGE – CD DA REDE PREZUNIC SUPERMERCADOS
CONSTRUTORA WALTER TORRE
COMPANHIA PAULISTA DE CONDOMÍNIOS INDUSTRIAIS
CERVEJARIA TERESOPOLIS – LOKAL
CBD – SUPERMERCADOS BARATEIRO
ENGETÉCNICA SERVIÇOS E CONSTRUÇÕES LTDA
TRISCAFÉ DE ARMAZÉNS GERAIS LTDA
BRASITEST LTDA
INDUSTRIA DE BEBIDAS COMARY
CIMA EMPREENDIMENTOS DO BRASIL LTDA
SRR EMPREENDIMENTOS IMOBILIÁRIOS LTDA
EPC DISTRIBUIDORA DE VEÍCULOS LTDA
SGA NITERÓI VEÍCULOS E PEÇAS LTDA - GRUPO LÍDER

Contact
Metalfenas
| | |
| --- | --- |
| Address | rua engenheiro manoel segurado n°312 bonsucesso. Rio de Janeiro. RJ. Brasil. |
| Phone | +55 21 3104 70 70 |
| Fax | +55 21 3016 8830 |
| E-mail | |
You can contact us with our e-mail address,
or directly through the form on the side.